To outsource IT, or not to outsource IT?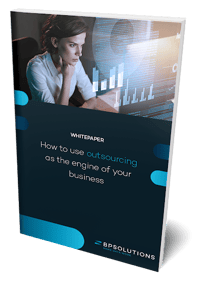 Many organizations will be faced with this question sooner or later. IT is a powerful tool to satisfy your customer's expectations. But when IT-talent comes in short supply and budget for IT and innovation is under pressure, it is a challenge to keep mission critical IT up and running.
It is a big step to outsource IT completely or partly, but it guarantees you the peace of mind to reinvent your business. In this whitepaper you will find out more about the advantages of outsourcing, and the things you should keep in mind while doing it.
In this whitepaper you will find:
Advantages of outsourcing
Risks of outsourcing
which outsourcing model fits best?

What other criteria should a platform meet?
Fill out the form and receive the whitepaper