Get started with Data & AI in 5 steps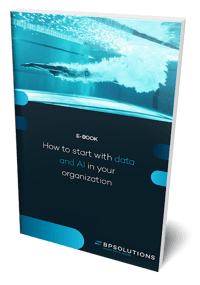 More and more organizations discover the value of Artificial Intelligence (AI). Are you curious how to get data and AI work for you, but do you not know exactly where to start? Starting small with a multidisciplinary team is an excellent way to show the value of AI for your organization. If you approach the use case in a beneficial way, results will show quickly.
In this e-book you will find:
Where you can start;
Working in a multidisciplinary team;
The use case process in five steps;
Make an AI roadmap.
Fill out the form and receive the e-book