How do you prevent business-critical applications from being unavailable?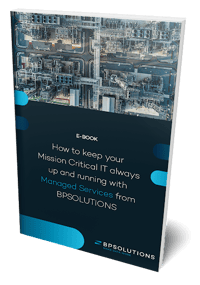 Due to the rapid increase in complexity of IT, more and more knowledge is needed about the IT landscape. Deploying a new, modern technology after all, it is not that simple within an organization as renouncing the old one.
Specialist knowledge to monitor, manage and maintain the IT landscape is in many organizations insufficiently present. Many therefore consider managed services, so that infrastructure always remains up and running.
Which features of the managed services make the service so attractive? Download the e-book and read more about:
Types of managed services

The features, such as 24/7 monitoring

The services of BPSOLUTIONS
Fill out the form and receive the e-book