Work smart and data-driven, now and in the future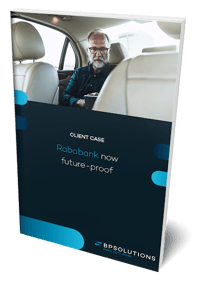 In order to create the new environment, Rabobank has conducted a market consultation. They were searching for an organization that could build SAP HANA platforms based on proven technology. The desire for the best possible Total Cost of Ownership (TCO) was of great importance as well. Another important requirement was the option for flexible support during the exploitation phase. At last, Rabobank chose the joint expertise of Lenovo and BPSOLUTIONS.
In this client case you learn more about:
The challenge;
Steps towards a new SAP HANA environment;
Benefits of collaborating with BPSOLUTIONS;
Quick deployment.
Fill out the form and receive the client case